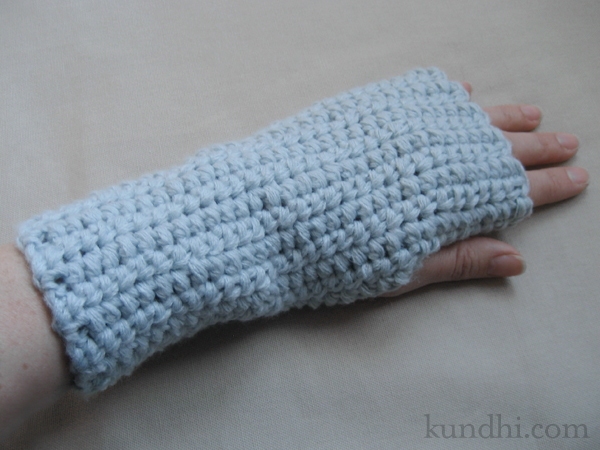 I made these wrist warmers for our mail carrier. She is awesome. We ship and receive a lot of mail packages and she always comes to our door, even in below zero temps. I know she has to keep her fingertips exposed, so I thought wrist warmers would be a nice gift.
The pattern as written fits an average size woman's wrist. If you need it bigger or smaller (for a guy or child), whip out your tape measure and adjust the measurements accordingly. I measured around my knuckles, not including my thumb, and rounded down to 7 inches for a snug fit.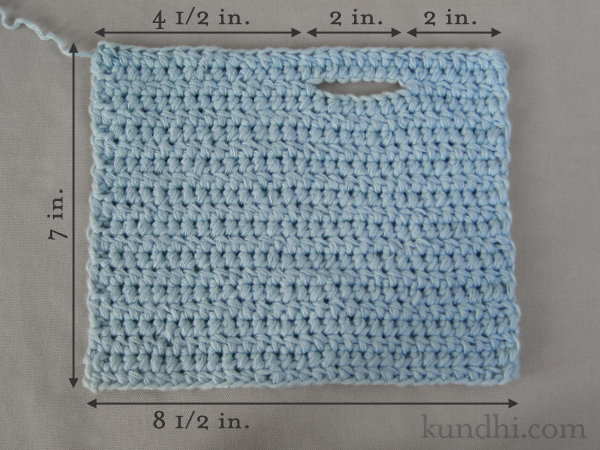 Materials
any yarn (I used bulky yarn to make the project go fast)
corresponding size hook (I used size I)
DC: double crochet
SC: single crochet
tip: I tend to make my first chain really tight no matter how hard I try to keep it loose. To compensate for this, I chain and dc my first row with a hook size larger. That keeps my edges consistent for Step 6.
Step 1
Crochet a gauge swatch in double crochet. I know some people hate making these, but it's really not that hard, so just do it. Figure out how many stitches you have in an inch, then figure out the following:
A = gauge x 8 1/2
B = gauge x 2
C = gauge x 4
My gauge was 3 1/2 stitches per inch. I'll put my numbers in parentheses in case you find the letters confusing.
Step 2
Chain A. (30)
Step 3
DC back and forth for six inches.
note: You'll notice that I don't chain at the beginning of each row. I use faux double crochets instead. They really make your edges much neater.
Step 4
Make the thumb opening: DC B (7), chain B (7), skip B (7), dc to end of the row.
Step 5
DC across, including chain stitches, and continue back and forth until piece measures 7 inches.
Step 6
SC the last row and your first chain row together to make a tube. Cut yarn, weave ends and turn inside out.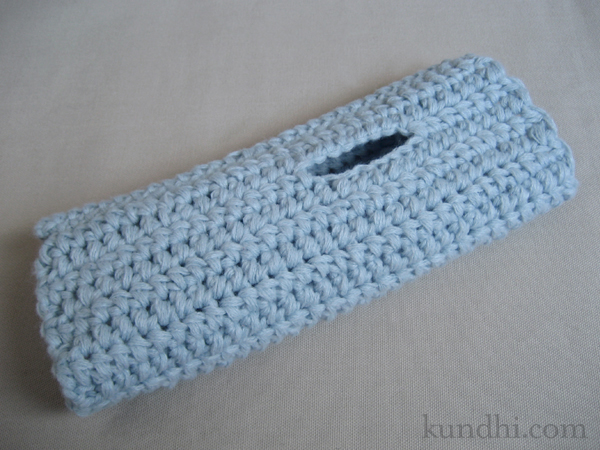 Step 7
Repeat for the other hand, but change Step 4 to the following:
Make the thumb opening: DC until C (14) stitches remain, chain B (7), skip B (7), DC B (7).
stash: I used recycled sweater yarn for these. It's a soft acrylic that's machine washable. I may need to make a pair for myself, too!