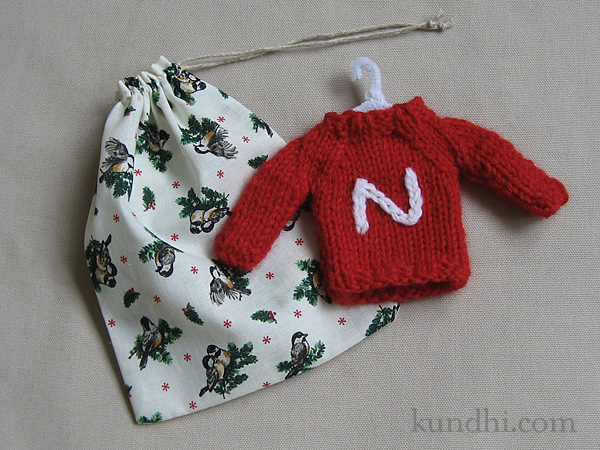 I've wanted to make these ornaments for a long time. The pattern is from Last-Minute Knitted Gifts. The inspiration for the Husker "N" came from my friend Christy, who has made a gazillion of these. The pattern suggests making a hanger out of a pipe cleaner and I think it's absolutely adorable.
I'm having a hard time blogging because a lot of what I've been making hasn't been gifted yet. I don't think the recipients read my blog, but if you get one of these from me, just act surprised, ok?
stash: Red wool from the 2010 East Campus garage sale. White wool from the 2009 East Campus garage sale. Fabric for gift bag from here. Crazy that I remember all of that!
p.s. Congratulations to giveaway winner Shana Putnam!