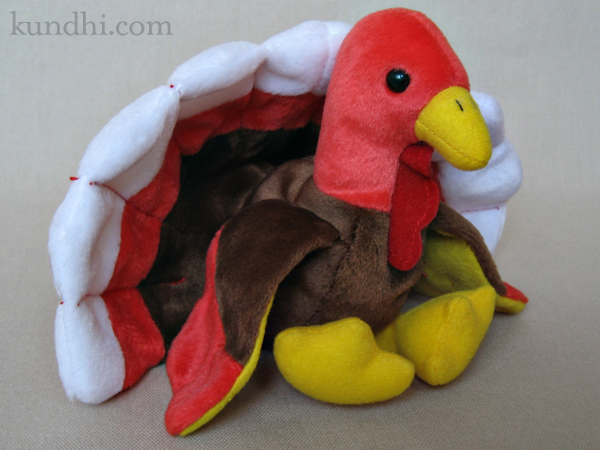 Yesterday while I was digging through all of that yarn, my daughter asked me if I could crochet her a turkey for Thanksgiving. Geez, that's not a lot of time to get something like that finished. I told I'd see what I could do to get her a little turkey by Thursday.
When we got home, I checked to make sure this little guy was still in my closet. I got him a few years ago at a garage sale. There were boxes and boxes of brand new beanie babies. I spied this turkey and thought it might make a cute gag gift for my brother some day. (He's a die hard Hokie.)
I hope my daughter will be ok with the fact that I didn't make it. Oh, and sorry Phil. No little turkey for you.
To those who are celebrating today, Happy Thanksgiving!