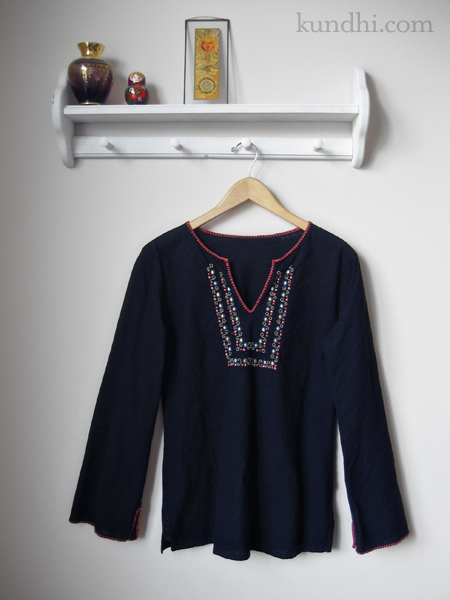 It occurred to me as I got dressed this morning that I never blogged about one of my favorite refashions: the hippie shirt. I love the look of these style tunics, but they're not the most flattering for me. I really need a defined waist.
I refashioned this last year before I ever attempted to remove a sleeve from a shirt. I just used my 80s sweater method and took it in a little bit under the arms and around the waist.
Luckily this material was forgiving and it turned out pretty good. I'd like to do the same to some of my knit jersey shirts, but I think I'm going to have to take the sleeves apart to alter them. I plan to practice on a few of my thrifted shirts. Hopefully, I'll have some success stories to post soon!