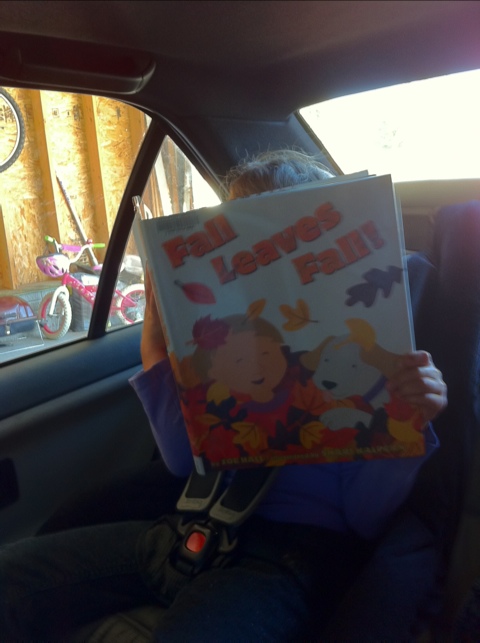 When I asked Bella if she minded if we stop at the library today, she asked if we could check out Fall Leaves Fall! They've been reading it in school.
I helped her look it up in the catalog and find it on the shelf. She borrowed my card and checked it out by herself at the self-checkout machine. Then she read it on the way home.
How long do you think before she asks for her own library card?