review: the creative life by julia cameron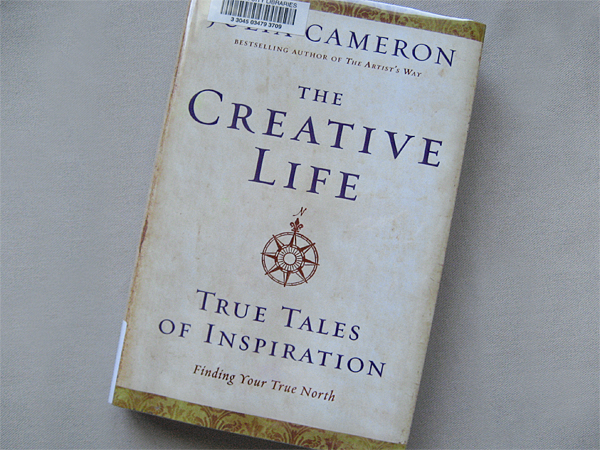 I thought this book would a collection of essays like Po Bronson's What Should I Do with My Life?. I was surprised to find it reads more like a diary. You won't find chapters dedicated to specific people, but you'll learn about them over dinner dates, vacations, piano lessons, musical readings, teaching classes and baking gingerbread cookies. People weave through the book just as they do through Cameron's life.
Even though these artists don't use the same tools as I do (most of them are in musical theater), our creative process is essentially the same. We all get blocks. We all feel vulnerable when sharing our craft. We all experience a euphoric high when we succeed.
You may remember me writing about The Artist's Way awhile back. As much as I love that book, I'm surprised that I haven't read more of her work. I just happened to stumble upon this at the library. It came at a good time in my life. I did a lot of thinking on vacation about my next steps. I've checked out The Vein of Gold: A Journey to Your Creative Heart and I'm about to embark on a creative quest. I'm excited!