Remember the sneak peek I shared of my doily project awhile back? Here it is completed and blocked.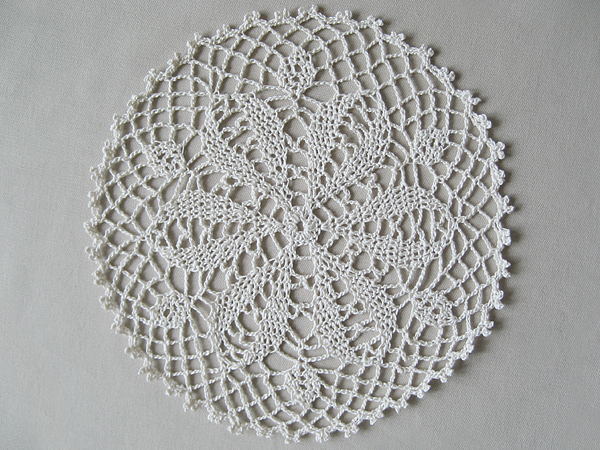 I was really surprised how fast and easy this pattern worked up. It didn't take long to get the hang of the small hook and working from a chart.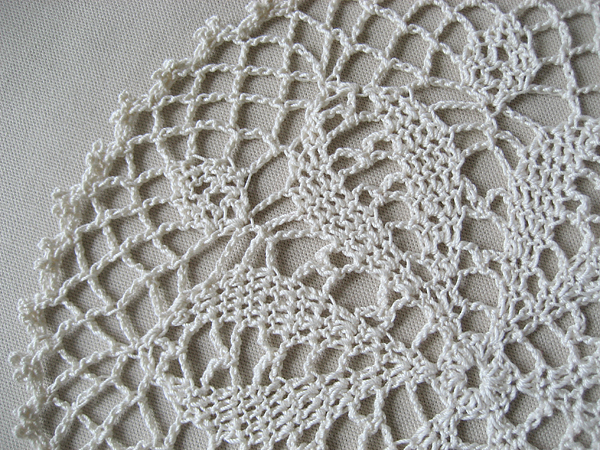 I don't have any doily plans for the future, but I'm not against doing another one. It was even kind of fun (if you don't count that crazy picot edge.)
project notes: Thrifted thread and clearance hook. (I don't think I would have purchased a hook that small if it wasn't on sale!) Pattern from Kyuuto! Lacy Crochet.