It may come as a bit of a surprise, but I've never taken sewing lessons. Apart from my friend helping me with my first project, I've learned from books, the Internet, crafty colleagues and lots of trials and errors. Some of my friends were tweeting about an online Home Ec class they were taking and I was curious, so I followed the link. The class says it's for beginners, but there are some really cool projects using techniques I've been wanting to try.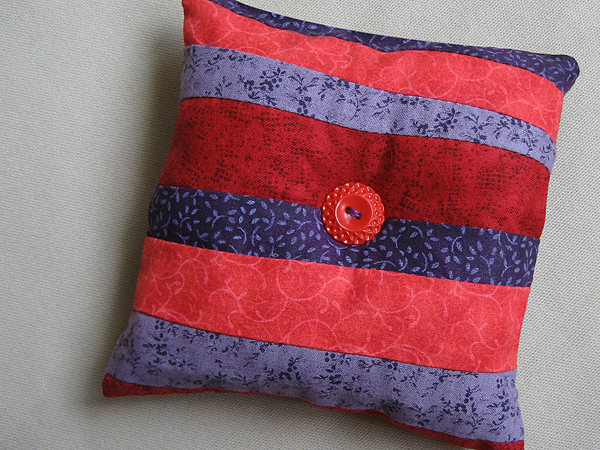 I signed up at once and promised myself I'd follow the directions for each project as they are written, because sometimes it's a little technique for something simple that can totally change how you do things. I started the class a little late because I've been waiting for my daughter to go back to school. Now that I have some time to dedicate to my sewing, I'll be cruising through the projects a little faster.
First on the list was a patchwork cushion. I followed the pattern exactly and have fallen in love with my scrap bin. Seriously, I had no idea how fun making little fabric stripes could be.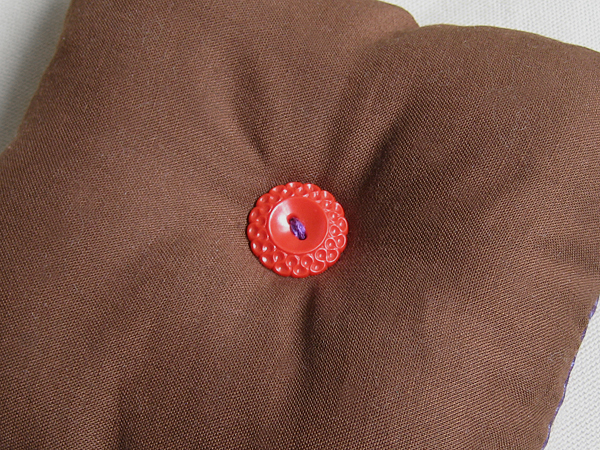 stash: This is a great stash busting project that's perfect for those little pieces you can't bear to throw away. Anyone recognize the buttons?
project info: This was a bonus project, and Leigh-Ann has a tutorial posted on her blog. You should go make one, too!
class info: You can preview the class projects here and here.