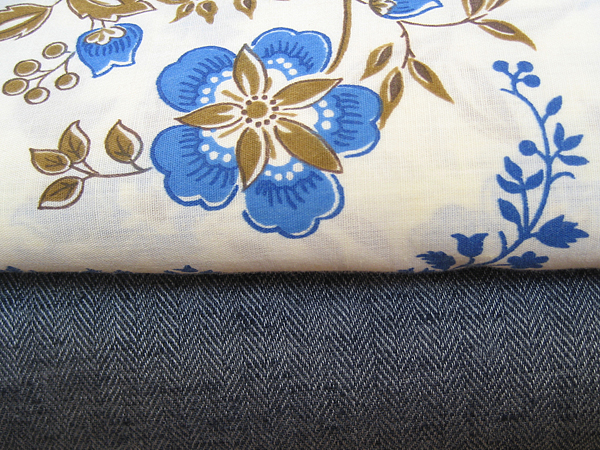 I've got another beach wedding to attend. It isn't directly on the beach, but it's outside and you can see the ocean. That reason enough to make another beach blanket, don't you think?
I picked up the print fabric at the textile sale. The wool tweed is from my stash. I washed both in hot and was surprised that the wool didn't felt. The texture is slightly softer, but that's it. No shrinkage at all. Interesting!
I haven't decided on a bias trim yet. I was actually thinking about skipping that step. Would that be so terrible? I'd still do the ties for sure. We'll see.
pattern info: Why do I not own this book yet? Pattern inspiration from Amanda Soule's Handmade Home.