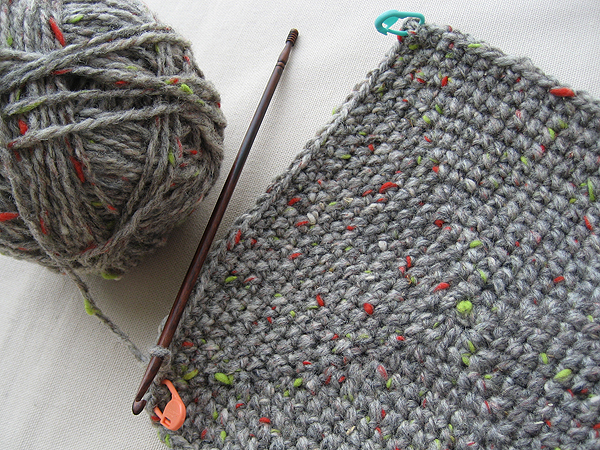 In my creative space today is a crochet wool basket. It used to have sides, but I lost count of my stitches and it got all wonky and I had to rip back to the base. I started it because I wanted to have a mindless project. I guess even squares aren't completely mindless.
More creative spaces over at Kirsty's always-beautiful space.
textile sale: I bought three balls of this wool for 25 cents each. I have no idea about the brand or content, but it looks great and that's all that matters!