I've talked about our vacation, but have I mentioned where we're going?
Yep! Can you believe I found this t-shirt? I thought it might make a really cool beach cover-up for my daughter. I just used one of her currently fitting dresses as a pattern.
This should have been such an easy project. The t-shirt was twisted and I had a hard time making the vertical lines look even. Also, the material is really thin and kept getting sucked into my machine. But I loved how it turned out!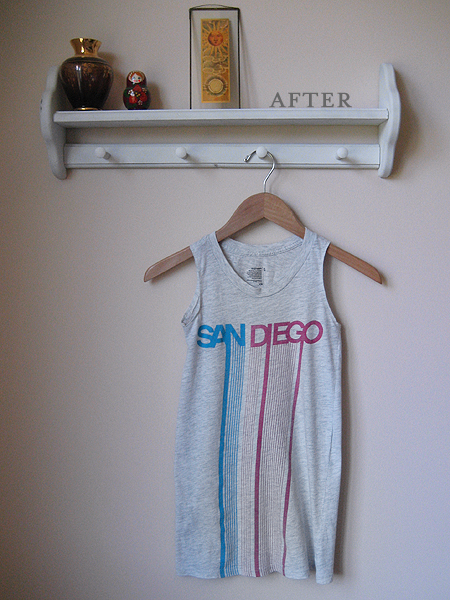 So does my daughter. It would be nice if this fits next summer as a dress, but they way she's growing, it will probably fit in the middle of January.
thrifted and refashioned: 99 cent sale t-shirt.