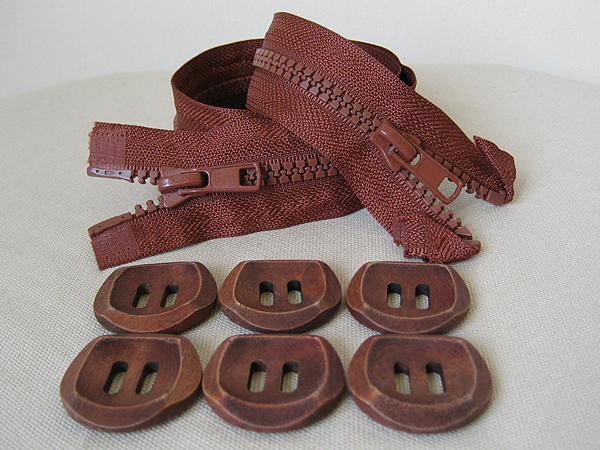 Awhile ago, back when it was cold and icy outside, I found a sweater with the most amazing wood buttons. The sweater was 99 cents. Where can you find six wood buttons for 99 cents? Plus, get a two-way zipper as part of the deal?
Some of my crafty friends had me convinced I should keep the sweater. I agree that it is cute, but it really doesn't fit me well. It's been in my closet long enough and has been relegated to the donation pile. Not before liberating the buttons and zipper, of course.
Don't worry, the sweater is still very wearable. The buttons were just for decoration.
east campus garage sales alert: Last year a lot of you mentioned that you were interested in this big, wonderful, fabric-y, fiber-y, vintage-y garage sale weekend. It's here! Maybe see you there?