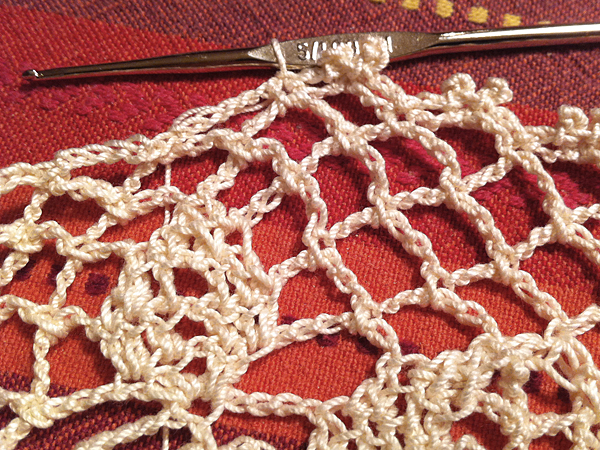 In my creative space today I'm blocking a doily. Yes, you read that right. I got out a teeny-weeny hook and used crochet thread. Can you believe it?
It's a gift, so all I can show today is a sneak peek. Once it's been delivered, I'll post more pics and pattern info.
What's happening in your creative space today? Make sure to visit Kirsty's blog for more creative space fun.