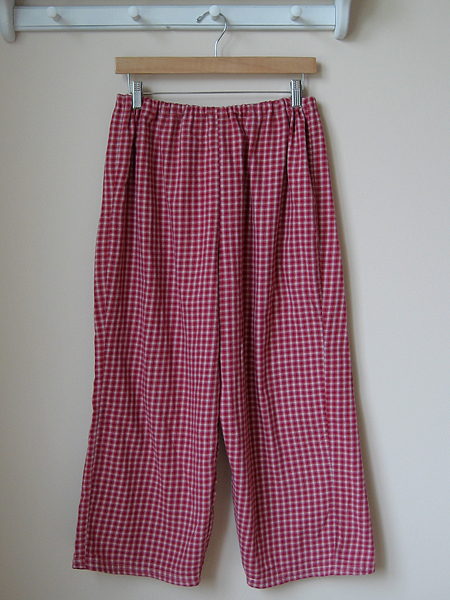 Just quickie refashion today: some Eddie Bauer flannel pajama pants. Are you already bored with pants? I've only got a few left, don't worry. I did do something fun with these, though.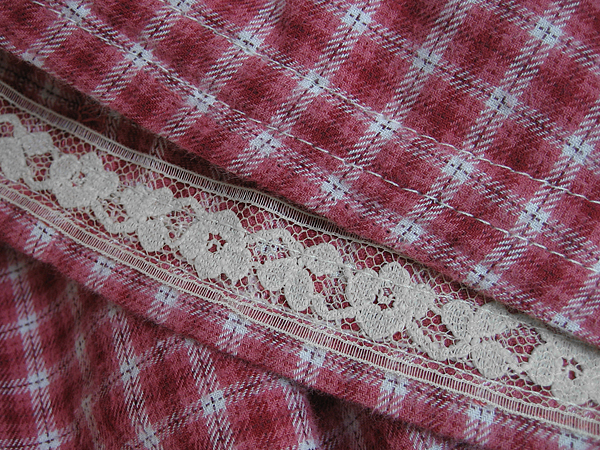 I fell in love with the super soft flannel and didn't realize until I got home that they were a size petite. I figured because they were lightweight that I could do capri-style jammies and they'd be good until the temps got really cold.
To keep them as long as possible, I serged the bottoms and turned the hem under just 1/2 inch. I used a little lacy seam binding to hide the serged edge. I totally cheated and sewed the lace on while hemming them.
thrifted: Another 99 cent sale transformation using Butterick 5044.