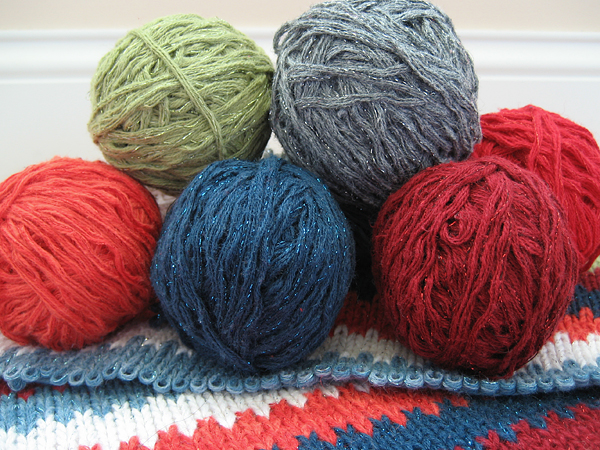 This week in my creative space I'm unraveling a sweater. I wasn't planning to buy anymore sweaters. I don't need anymore yarn. But I saw these little sparkles and all I could think of was a patchwork baby blanket.
I love the primary colors. New parents are always swimming in pastels. Bright colors are a nice change, don't you think? Plus, take another look at those sparkles!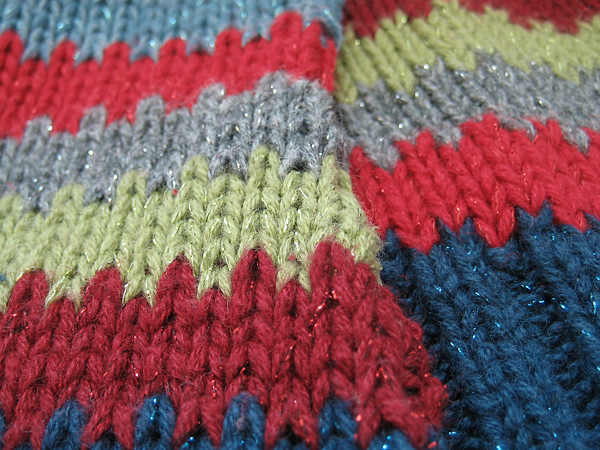 I'm planning to crochet solid color squares, so this will be the perfect vacation project. (Yes, I'm planning ahead for vacation projects.) I'll seam them up when they are all finished. It would be easier to join them as I go, but I need a portable project for the plane, the beach, sitting in traffic, etc.
I'm getting pretty good at this unraveling thing. I hardly had any waste yarn — just a bunch of pesky knots at the end of each color change. And even they didn't go to waste. My daughter took the pile of ends and put them in a bowl for her stuffed dog. He had ramen yarn noodles for lunch.
Make sure to visit more creative spaces over at Kirsty's blog.