My creative space today is a progress report on last week's space.
The sleeve repair went smoothly, mostly because it was stockinette and straight forward kitchener stitch. I didn't have yarn close enough in color so I "borrowed yarn" from the sweater's seams. It wasn't an exact match, but better than what I had on hand. I used stash yarn to re-seam the sides.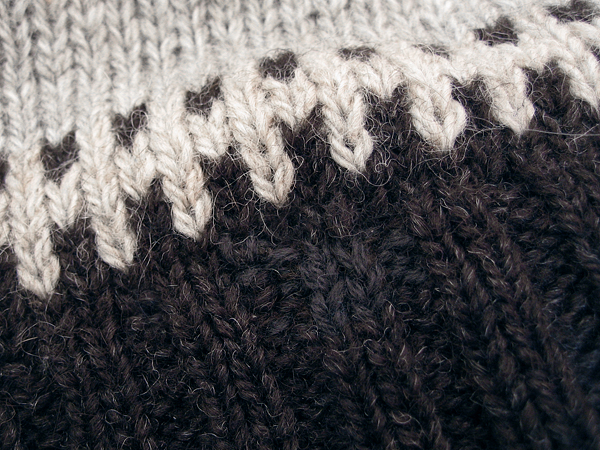 The ribbing was a little more difficult. The mended spots were definitely sturdy, but they weren't the prettiest. I used yarn from my stash for the nitty gritty details and then duplicate stitched over the grafted parts with the sweater seam yarn for a nice looking finish.
I'm still trying to decide if the attention to detail with the duplicate stitch is worthy of praise or borderline crazy. Either way, I think it looks really nice.
What's going on in your creative space today? Share in the comments! Then head over to Kirsty's blog to see what everyone else is up to today.
resources: The grafting methods I used were kitchener stitch and weaving method for holes, both from knitty.com. You can also find really good grafting articles in the Interweave Knits Spring 2010 issue and in the Spring/Summer 2010 Vogue Knitting.