This week in my creative space I'm mending. Crazy thing is that it isn't even my sweater. In fact, I don't even know the owner. A friend of friend needed help fixing a Very Important Sweater. It was a wedding gift. It's over 20 years old. Could I repair the holes? Reinforce the weak spots?
I don't know which made me happier: the fact that my friend had such confidence in my abilities or the prospect of fixing something that meant so much to someone. I tackled the big hole first, knowing it would be smooth sailing from there. Here it is ready for the grafting.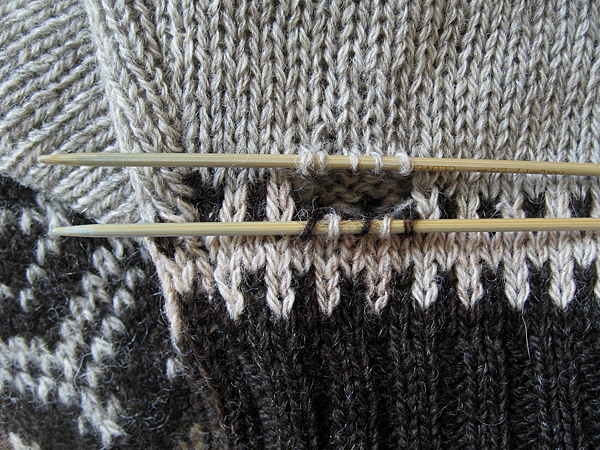 It was trickier than I thought, but also easier than I thought. My experience with unraveling sweaters combined with my recent retreat class on steeking has really made me kind of fearless of dropped stitches.
Pop on over to Kirsty's blog to check out this week's creative spaces.
p.s. I've received a few requests for the crocheted star pattern from yesterday's post. It's another Chromium Star blanket and you can find it here.