I have not abandoned my dream of many refashioned t-shirts. On a recent 99 cent thrifting spree I found my favorite style t-shirt in my size. Luckily the color didn't look that great on me, so I took it apart to make a master pattern.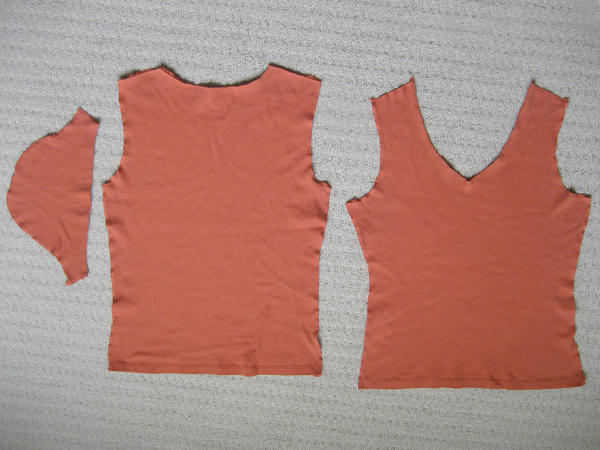 I'll admit I was feeling a little over-confident when I tried this refashion. Here are a few things I need to pay attention to going forward.
Check the fabric! The original shirt is a 1×1 rib, the refashioned shirt is plain knit and has a lot less ease.
Make a paper pattern! No matter how hard you try, knit fabric is not easy to trace.
Err on the side of too big! Just a tiny bit extra seam allowance would have saved this project.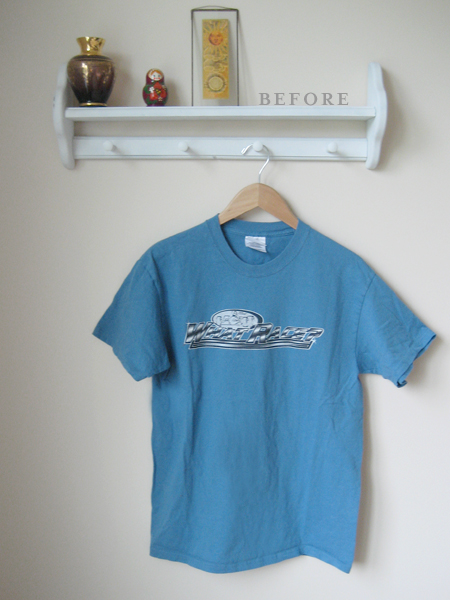 Honestly, it turned out pretty darn good. I was most worried about the sleeves and shoulders and they are just fine. It's the rest of the body that's a little tight. Too bad I didn't baste and try it on before serging the edges. Doh!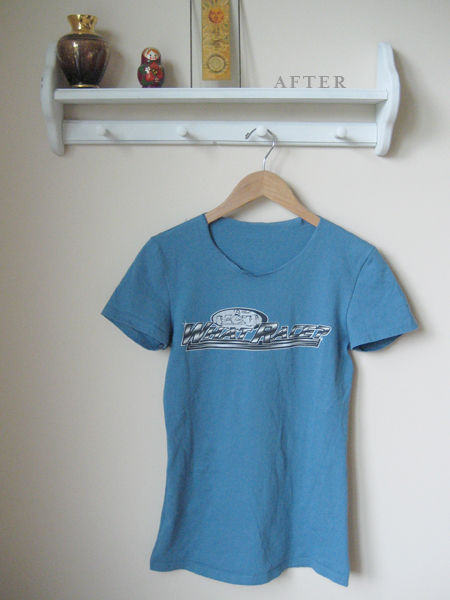 stash: Sadly, I really did like this t-shirt. It's from one of the worst Formula One races I ever attended. (The front reads "What Race?") Ha! Guess it's destined to be a tote bag now.