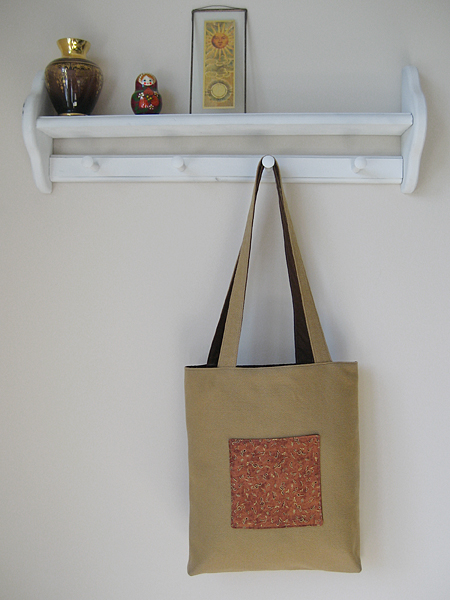 Our neighbor's daughter is graduating from high school this week. She's a very talented violinist and I love when the windows are open in the summer and I can hear her play. She's planning to study music at the university in the Fall and I wanted to make her something special. Honestly, I had a hard time coming up with something music specific, so I went with a school-book theme.
This tote is made out of upholstery fabric and hopefully will last for many years after she graduates from college. The pockets have tiny music notes on them. Inside I added this cool manuscript notebook that I found at music store downtown. I think it will be perfect for music theory or composition class.
stash: Everything except the notebook was from my thrifted stash. The upholstery fabric didn't behave all that nice and kept unraveling on me while I sewed. Note to self: overlock all of the edges next time even on seams that won't be exposed. It will make life much easier.