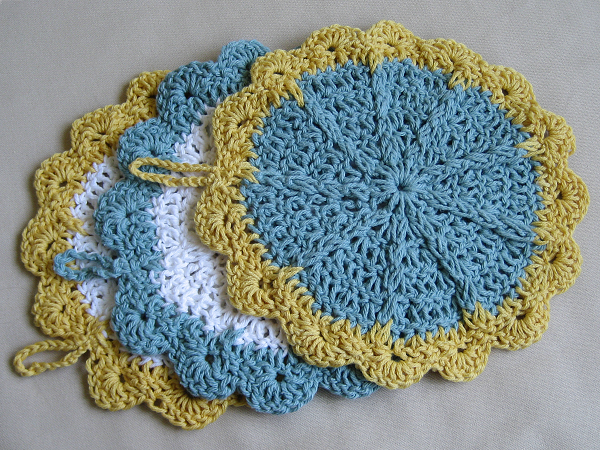 Yesterday when I told you this pattern was addicting, I really meant it. I just finished one for myself today, which makes six total! (I'll spare you the sixth picture.) I think I am finished for awhile — need to get back into a granny square groove.
I chose the colors because my friend is a UCLA alum. Of course, after having her second baby boy, she's probably up to her eyeballs in blue. In hindsight, maybe I should have done something in pink! The blue and yellow coordinated nicely with the little drawstring bag I made. I included more soaps from yummy suds.
stash: I am really putting a dent in my stash. It feels good. Just in time for garage sailing on Saturday!