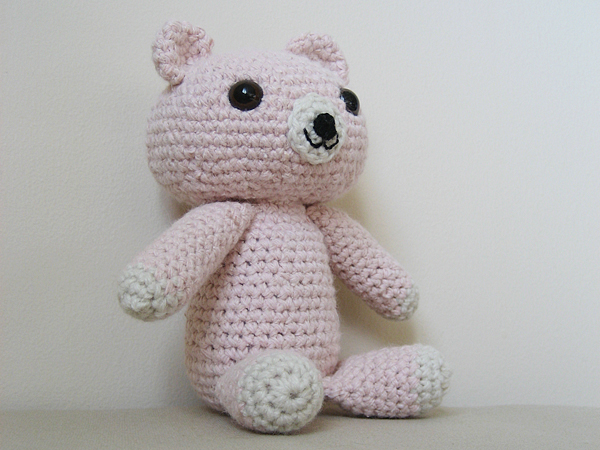 In my creative space today I'm finishing up the details on a few gifts.
First up is this little teddy bear for my friend Lisa, who is expecting a baby any day now. Lisa is all about cute crochet stuffies, so I figured an amigurumi bear would be perfect.
Want to know the coolest thing about this teddy? She's made completely out of recycled sweater yarn! Don't you just love her even more now?
The pattern is from the amigurumi volume of Kyuuto! Japanese Crafts! If you are interested in Japanese craft books, but are nervous about following the diagrams, this is a good place to start. It's translated into English!
I'm off to finish up some more gifts. You should head on over to Kirsty's blog for more creative spaces!