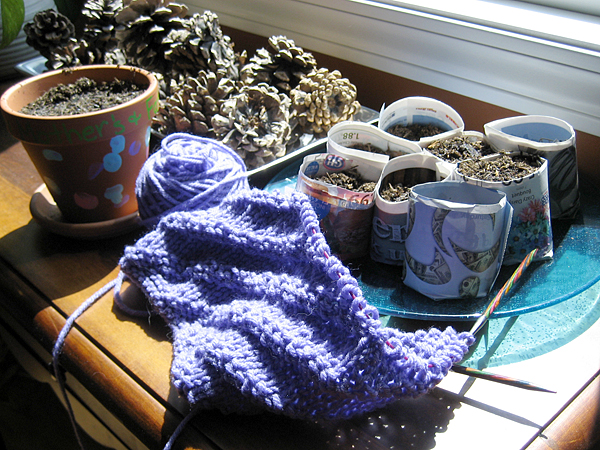 Today was another slow day. I feel bad for my daughter. She's getting bored with this mama-isn't-feeling-well business. I tried to make today all about her. Most of the morning we hung out on the living room floor. She did her thing and I worked on another charity blanket square.
After lunch, the sun came out, and we spent some time on the deck planting seeds. She painted this little flower pot in school for Mother's/Father's day and her teacher put a packet of marigold seeds in it.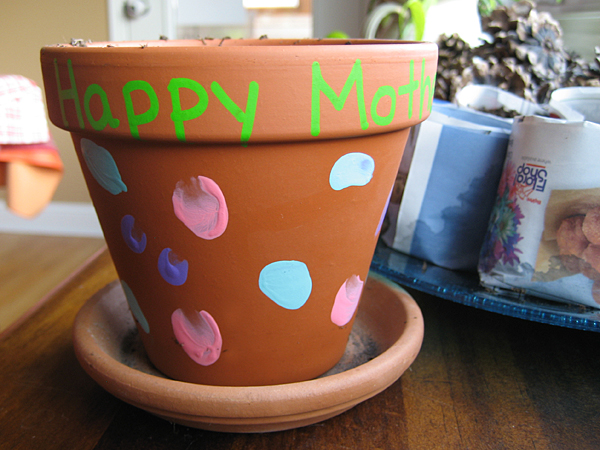 We planted a few in the pot and some other small containers I found in the garage. She was having so much fun that I decided to make some paper pots so she could keep on planting. Toilet paper rolls cut in half also work well. You can just drop the whole thing in the ground when it's ready!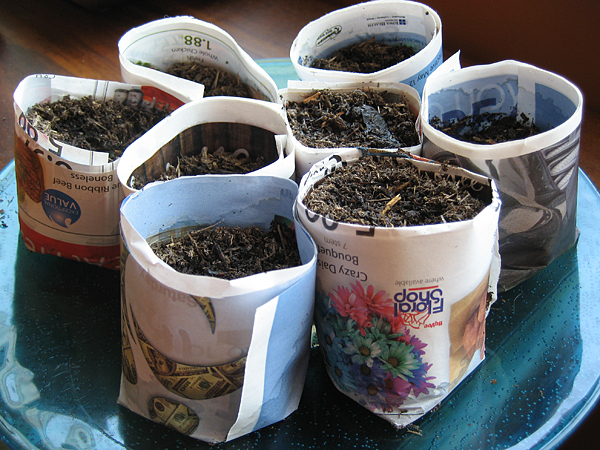 It was a good, but tiring day. I am ready to be feeling better and back at my sewing machine. Those upholstery sample totes are calling my name!
stash: Acrylic yarn from my stash. I don't remember where I got my PotMaker. I've had it a long time. It's just like this one.