Congratulations to Vicki for winning the Sew, Mama, Sew giveaway tote bag!
. . . . . . . . . .
I'm participating in Sew, Mama, Sew's giveaway day again. I just love this idea. You can enter my giveaway below and then head over to their website and enter hundreds more! (Yes, hundreds!)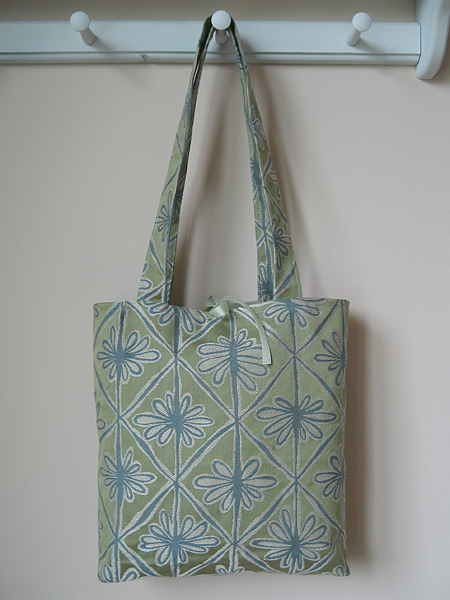 I'm giving away a tote bag. It's a little smaller than some of my recent bags — the perfect size for knit and crochet, small sewing, and embroidery projects. It would also make a cute purse!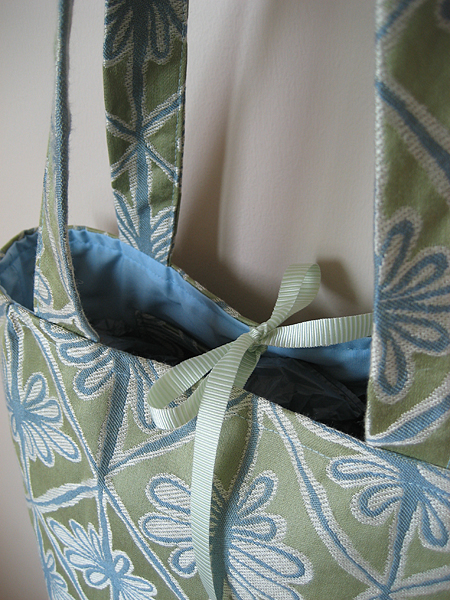 It's got two big pockets inside and closes with a ribbon tie. The outside and pockets are from a really cute upholstery fabric sample.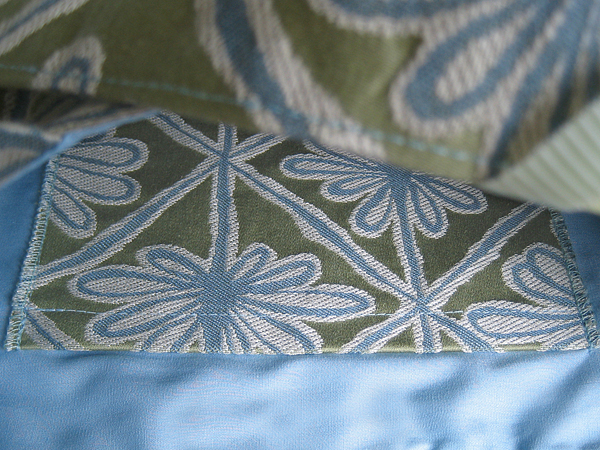 How to enter: Leave a comment and tell me how you would use this bag — to hold creative projects? as a purse? something else?
Bonus entry: Subscribe to my rss feed and leave another comment to be entered.
Another bonus entry: "Like" my Facebook page and leave another comment to be entered. (Why did they change that? It sounds even weirder than "Fan.")
I'll ship internationally, so everyone has a chance to win! You have until Midnight CT, May 20th to enter. I'll pick the winner using a random number generator. Good luck!
Now go check out more giveaways over at Sew, Mama, Sew!
recycle: All of the materials for this tote were thrifted (i.e., saved from the landfill).