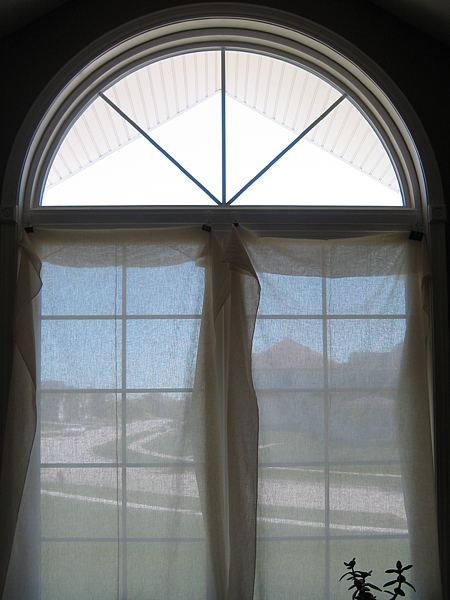 I haven't been very successful at getting up early to have some creative time for myself. However, I am up early enough to know that my creative space is too warm for coffee and work in the morning. This big, beautiful window faces east. Not only does it heat things up, but it puts a glare on my laptop screen. Curtains are a must.
I love my view and was happy to find this nice muslin in my stash. I hung it up while my daughter was in school this morning and it immediately cooled the room down. You can't see through it with the sun beaming, but after Noon, I had my view back! The big question comes tomorrow morning. Is it opaque enough to keep my creative space cool so I can enjoy my morning coffee while I work? I hope so!
stash: I bought a brand new bolt of this at a garage sale last year for a few bucks. It was still in the kraft paper wrapping! I have a feeling a few more rooms in my house will be getting curtains in the coming weeks.