Toward the end of last week, I wasn't feeling very inspired. Maybe it was the high pollen count? Maybe it was the non-stop conversation with my three-year-old? Maybe I just needed a little creative break? I decided a few days on crafty autopilot would be good for me, so I grabbed a sweater and started unraveling.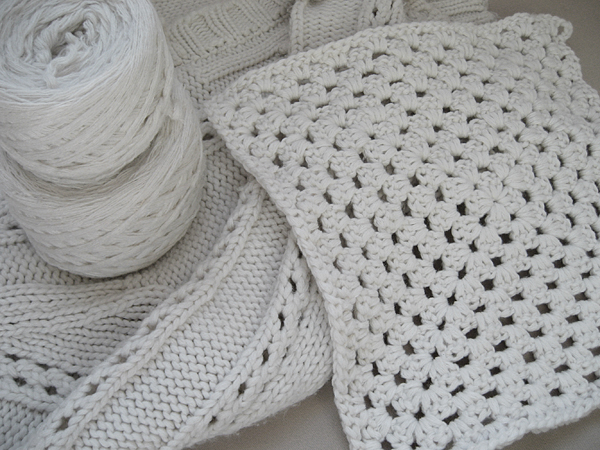 Since I only unravel when my "helpful" daughter isn't around, I still have some of the original sweater to show you. This is one of my trade sweaters. I usually don't mess with acrylic, but this sweater was so pretty and soft. Plus, it's super bulky weight yarn and it's working up fast.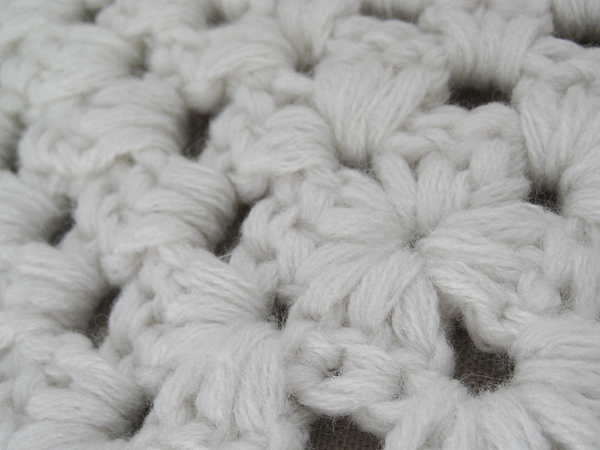 I'm crocheting a petite afghan with a simple granny square pattern. The yarn is even more lovely after being unraveled. The kinks are falling out as I crochet, so I've eliminated that whole soaking and drying step. I'm curious to see just how big it will get.
Has anyone ever gone from sweater to blanket? How did it work up for you?
recycle: I wonder how many people we could keep warm if we turned all of the sweaters destined for the landfill into comfy blankets?