I can't believe it took so long for me to write about my daughter's new quilt. I think it's because I had a hard time getting a nice picture of it. Usually it's covered in stuffed animals and books. I just recently took this pic while she was in school.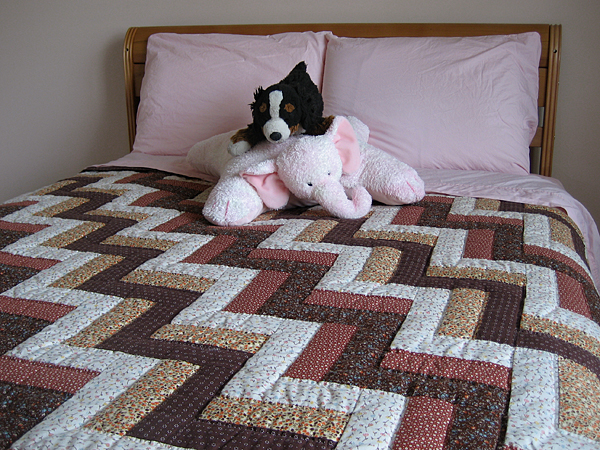 I'm not exactly sure when I found this, but it was still cold out. I remember having a conversation with my husband about our daughter's new bed needing a comforter. I had looked for one that week, but nothing had seemed quite right. Once you eliminated licensed characters, it was slim pickings.
I also remember sharing this story with my friend. Less than two hours later we had discovered this brand new, handmade quilt. The lady said there's a group of women in a Small Nebraska Town (I can't remember the name) who make quilts and donate them to the store. Isn't it beautiful?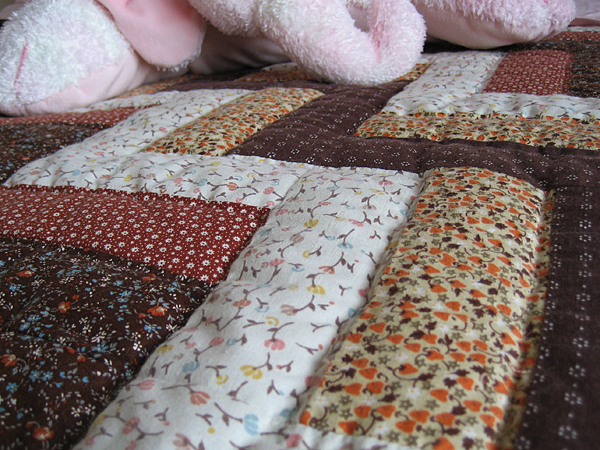 thrifting: Sometimes all you have to do let the universe — and a friend with a good eye — know what you need. The rest takes care of itself.