I've been spending a lot of time with Country Living's Crafting Vintage Style and have fallen in love with the thick and thin stripes of vintage tea towels.
Usually I see them with red stripes, but this book has a lot of blue inside its pages. I grabbed some navy and natural wool and started crocheting around some small plastic bottles destined for our recycling bin. This is the result.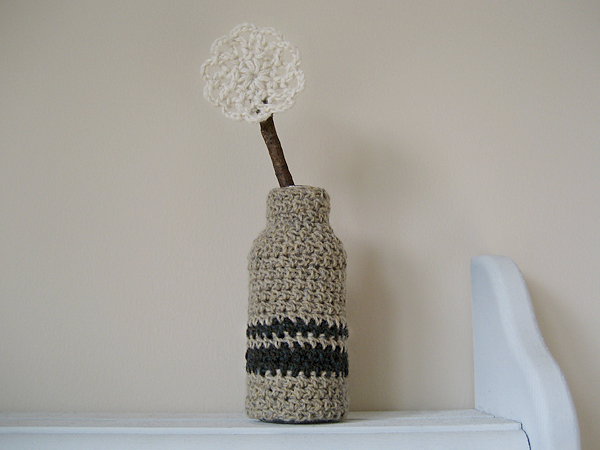 I like that the bottles are plastic. I'm hoping to put some of these in my shop, and shipping will be less expensive than glass. I'm also hoping to get a picture with a real flower soon. Right now our garden is just starting to poke through the surface. I had to improvise for the photo.
Kirsty is rocking the blue and natural colors this week, too. Visit her blog for more creative spaces.