It's no secret that shopping for pants drives me nuts. And the capri pants I complained about last year didn't even make it through the season. So, I've decided to make a bunch of skirts for this summer and yesterday I started with these two linen lovelies by Laura Ashley.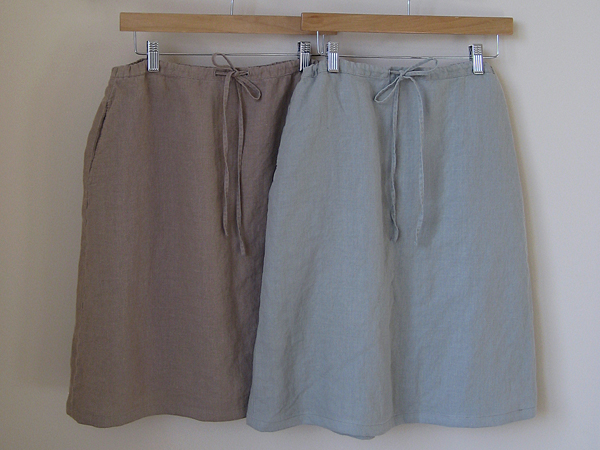 No before pictures because I didn't change that much. They were really long and too big in the waist. Here's what I did to them.
Washed in hot water and tumble dried to preshrink them.
Chopped off about 10 inches and made a 1/2 inch double fold hem.
Used a seam ripper to open up the elastic waist casing.
Cut the elastic down to the right size and then sewed everything back up.
I am absolutely in love with the result. The linen is so lightweight and soft—perfect for summer. I thought about making them a little bit shorter, but spending time at the park today with our crazy Nebraska winds convinced me they are the right length. Also, I'm loving the fact that they have pockets!
thrifted: Bought these at the Goodwill 99 cent sale. That's right! My Laura Ashley linen skirts cost me a whopping $2.