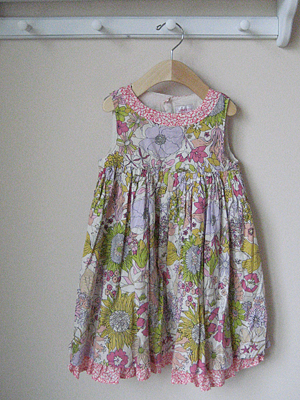 I know it might be shocking to some, but this weekend I actually bought a brand new piece of clothing. Yesterday was Liberty of London's Target debut. I have to admit that I was a little underwhelmed at the selection. Until I saw this cute dress for my daughter, that is.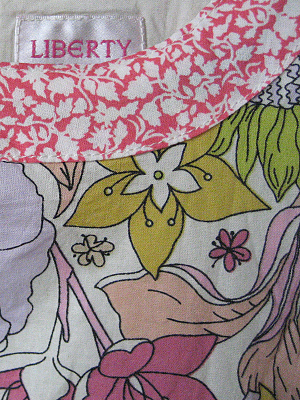 I really love this print. I've even set it as my desktop wallpaper (click on "pattern your world"). I'm a little disappointed in the fabric, though. In fact, a lot of the items didn't even seem up to Target's usual quality. But those flowers are so very pretty. I couldn't resist.
Did you shop at Liberty of Target this weekend? What did you get?
refashion: After this season, I can easily turn this dress into a skirt for next year, don't you think?