I am becoming known as the Master Unraveler. A friend of mine had two knit tablecloths, but didn't know how to take them apart. They were seamed together, ruffled and hemmed with elastic. I took the first one from this: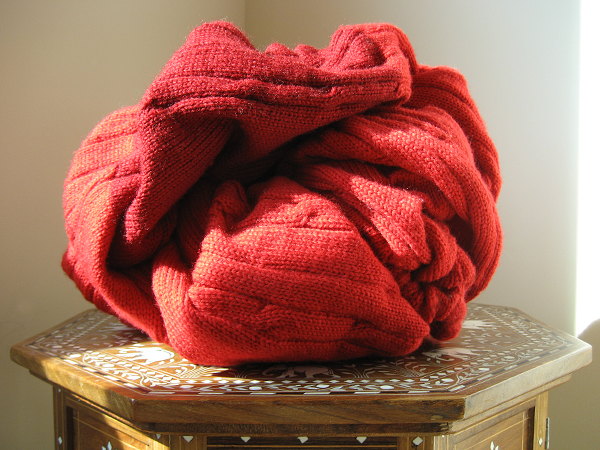 to this: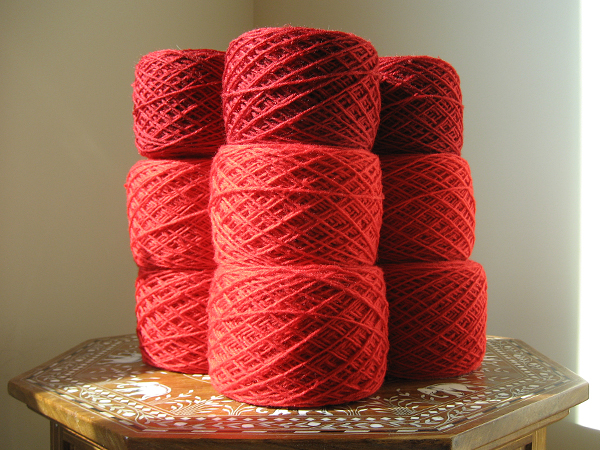 In my creative space today, I'll be tackling tablecloth number two. Did I mention that I get to keep some yarn for myself? Score!
Check out more creative spaces over at Kirsty's blog.