My creative space is full of tiny little stitches. A friend of mine hand stitched this blanket, but doesn't sew, and asked me to help put it together.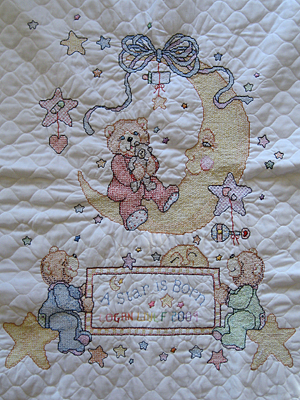 I am amazed at her patience and perfect little stitches.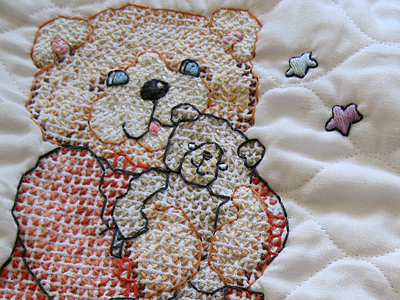 And check out this cute ruffle trim!
I'll be sewing the front to a quilted back and adding the trim. I don't want to machine quilt the two pieces together, so I have to come up with a way to tie or stitch them without interfering with the design. Suggestions welcome!
Creative spaces are hosted by Kirsty in Australia. No matter how early I post mine I always feel a little late to the party because of the time difference. So, I'm going to start posting these on (U.S.) Wednesdays. Now you get an extra day to check out all of the creative goodness!