handmade birthday gifts: embroidered
tea towels
Back in June I tried my hand at cross stitch. It didn't turn out very well. I had a really hard time getting all of those little x's lined up. In hindsight, I think I needed to use different fabric—something with more of a grid-like structure. I really loved the idea of a customizable tea towel so I didn't give up!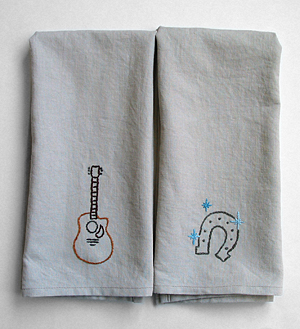 These are birthday gifts for my brother- and sister-in-law. They have very diverse interests: he's a city guy who loves playing his guitar and she's a country gal who loves riding her horse.
Embroidery is so cool! It lets me make matching gifts for two people with completely different favorite things. Seriously. Where can you find matching music/horse anything?
Here's a close up of the guitar. The artwork is from Sublime Stitching. All of Jenny Hart's stuff is so cute!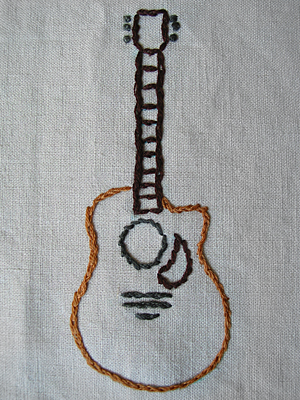 Here's a close up of the horseshoe. The artwork is from some clipart on my computer. I had to simplify it a bit before I could use it for stitching.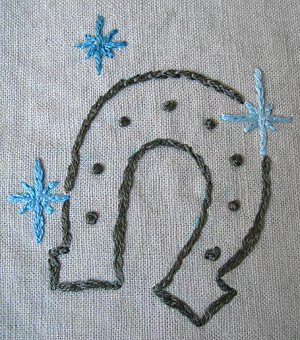 Aren't those french knots cute? Now I am totally in love with stitching and I can't wait to try something else!
project notes: Tea towel pattern from Linen, Wool, Cotton. Guitar from Sublime Stitching. Linen fabric and embroidery thread from my stash.