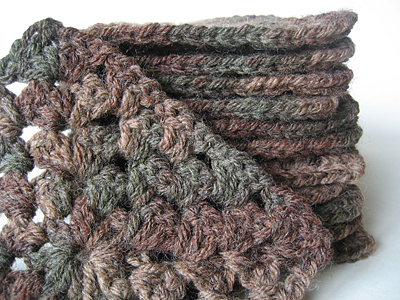 You'd think that with all of this gift making I wouldn't have any time to make something for myself. These granny squares are perfect for fleeting moments of "me time" and I can't believe the progress I have made! I'm going until I'm out of yarn, which will probably be two more squares. I'm loving the atypical, monochromatic look.
Even though these are fun and working up quickly, I can't imagine doing enough for a blanket. I'm not even looking forward to seaming these together for a scarf. Any future granny projects will probably be small ones for me!
project notes: Granny pattern from Attic24. Yarn from Freecycle.