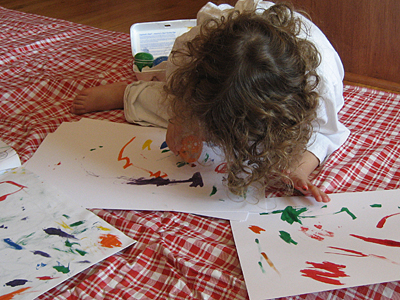 A few weeks ago, my daughter spent the morning painting while I worked. She wanted to practice her letters, so I started calling out T – H – A – N – K… See a pattern starting here? With a little help, she almost wrote all of the letters for a thank you card. After her birthday, I took some pics of the paintings and rearranged them in Photoshop to make this: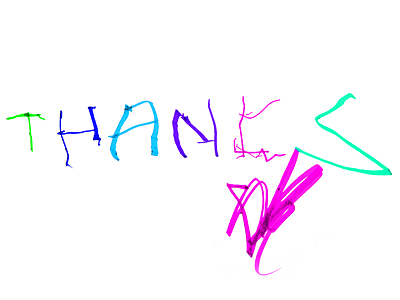 And for the inside of the card: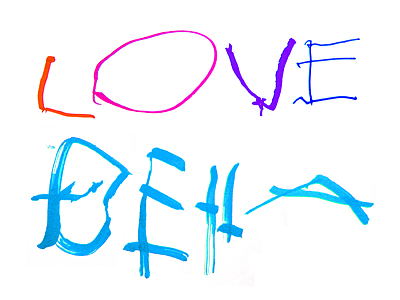 I printed them on our color inkjet and used them for her birthday thank yous. I even made a template for you to use, without the "Love Bella" of course, because I know you think that "K" is super cool! You can download it here.