It's been awhile since I've made a sweater bag and I had forgotten how much fun it is to work with felted wool. I especially love how you can whip it into shape with a hot iron and a little steam.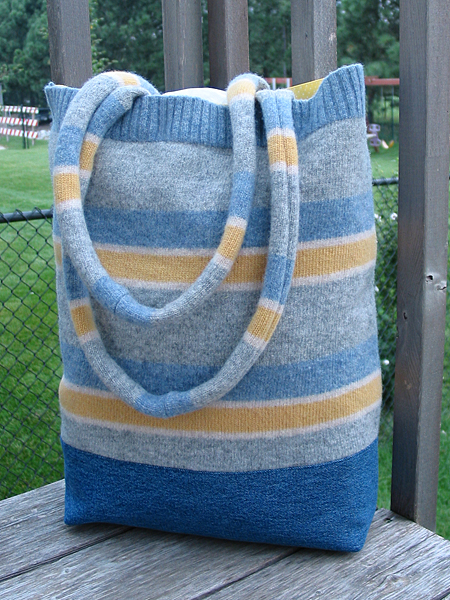 My friend Cathy LOVES tote bags. She frequently brings a thrifted sweater to knitting group and asks me to make the largest bag possible. This sweater felted up so well that I was worried it wouldn't be big enough for her. I added denim at the bottom to give her some more room.
Cathy is on the Board of Directors for our local Sewing for Babies. She is constantly knitting and sewing the cutest baby items. That's why she likes having lots of big, roomy totes. She also asked me to make a box bag for some of her smaller projects. Don't you just love this fabric?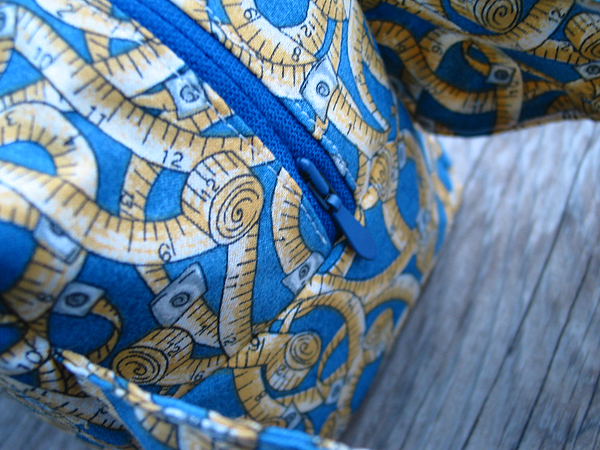 project notes: Thrifted sweater was 100% lambswool from the Gap. Their lambswool sweaters always felt nicely. Lining and box bag fabric provided by Cathy. Denim from a pair of thrifted jeans in my stash. Garage sale interfacing and zipper for the box bag.