This top is one of my finds from last weekend's garage sale bonanza. My friend issued an ultimatum: "If you don't buy it, I will and turn it into a tote bag." Well, of course I had to buy it. I couldn't be out-toted!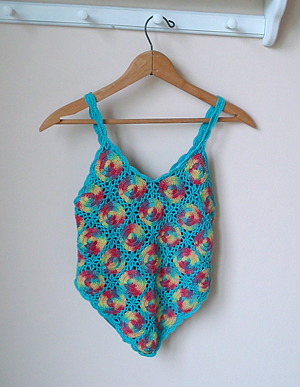 It took me awhile to figure out what to do with it, though. I used my seam ripper to carefully remove the lining. Then I turned it inside out and upside down, literally, before it came to me. (Ribbon not part of the tote. How does one hang a one-handle tote?)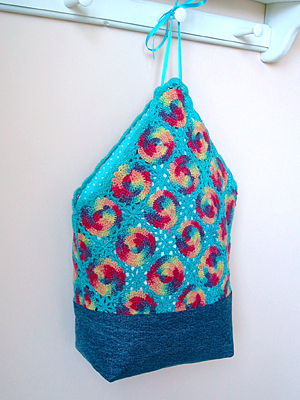 I was happy to see that the color on the inside wasn't faded. The seams were also nicely done, so I decided to keep it inside out. I used some denim from a pair of jeans for the bottom. The inside was stash fabric from a garage sale. Can you believe how well it matches?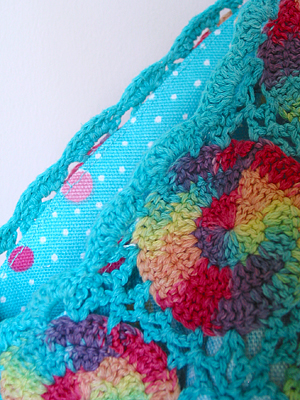 Everything was done on the machine except I hand-stitched in the lining. I didn't want to lose that pretty crochet scallop edge. It needs a little something though. I have a few circles left over from the top. I think I might make them into a flower applique for the front.
refashion: Tank top 25 cents from garage sale. Lining from stash of garage sale fabric. Denim from some old pair of jeans. I think this would make an excellent knitting tote!