Last year I barely made a dent in the east campus garage sales. I had no idea how big they were. I took my husband and daughter to the textile sale and by the time I made my fabric purchase, my family was ready to go.
This year I went with my friend Kelly. We shopped all morning and got some great deals! I bought lots of cool fabric at the textile sale and some really nice clothes for refashioning. I did get a few other odds and ends, like a cookbook and some baking pans, but I know you just want to see the fabric, right? Here's a small sampling of my favorites.
I got a mix of textures. These feel like canvas.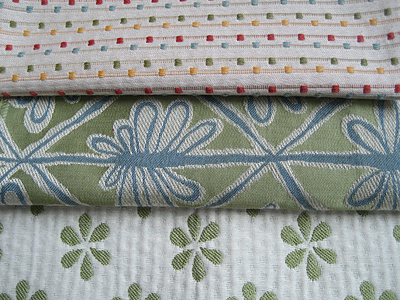 These feel more like traditional upholstery fabric.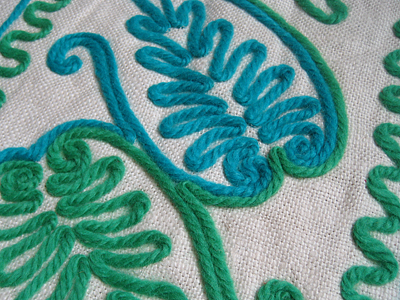 Isn't this cool? It's yarn sewn to fabric! I bought yellow one, too.
I can't forget this total deal, even though it's not fabric. Sweater in progress plus all remaining yarn for 25 cents. Yes, 25 cents. It's superwash wool.
I'm going to wait to post the clothes, because you'll see them in the "before" pics when they're refashioned.
I think this was my last garage sale of the season. Today the air feels a little cooler. The sun is setting earlier, too. I feel like a squirrel who has worked all summer on a healthy stash. Now it's time to stay in and start sewing!