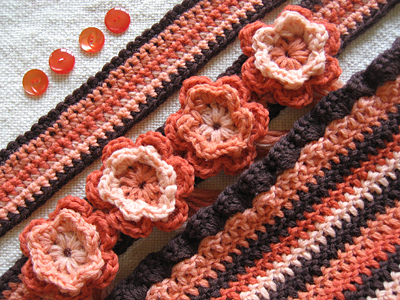 What's in my creative space today? I'm working on my crochet tote! All of the little bits are finished. The handles have been blocked. Tonight I'm going to watch some Battlestar Galactica and sew everything together. I'm so excited that this is almost done. I'm totally in love with it!
Visit more creative spaces over at Kirsty's blog.
p.s. My daughter picked out the buttons. Didn't she do a good job?