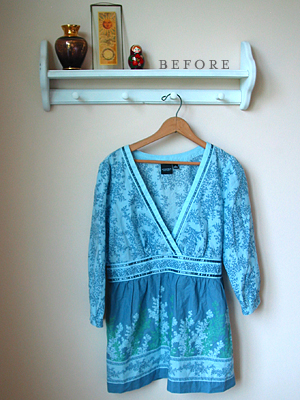 Here's the third shirt from last week's garage sale purchases. These big, flouncy shirts came in style right after I had my daughter and I refused to buy any. I had just gotten out of maternity clothes. I didn't want to buy shirts that made me look pregnant!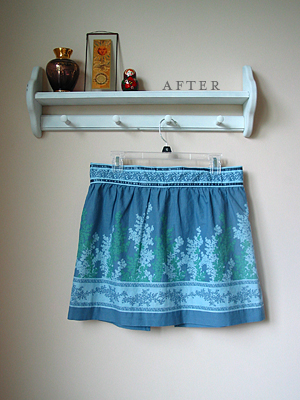 I really liked the band around the middle and thought it would make a nice apron. I love how this already had the ribbon and trim details. All I had to do was cut it up and add the sashes!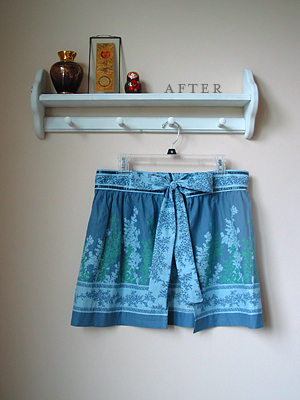 I'm not really an apron girl, but this just might make me change my mind. I just need to get over worrying about getting it dirty. I know, it's an apron, but it's so darn cute!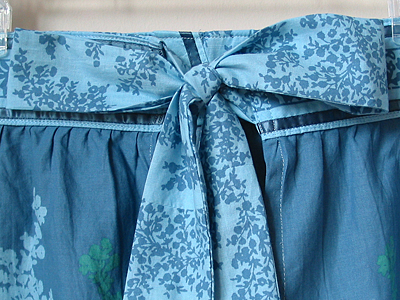 refashion: Shirt from garage sale cost $1. Sash made from the sleeves. Cute ribbon trim conveniently part of the original shirt. Love when that happens!