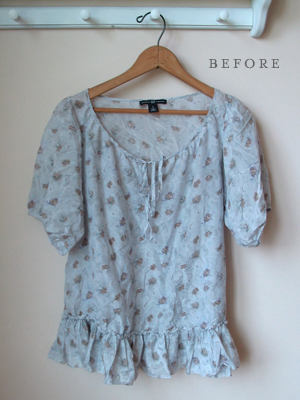 Here's the shirt from yesterday's garage sale finds. I really liked the fabric, but the shirt was a little bit too frilly for me.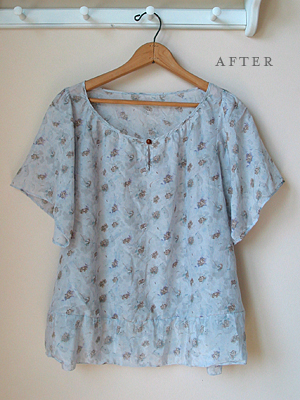 The first thing I did was cut off the gathered cuff and replace it with a simple rolled hem. Next I removed the ruffle and reattached the fabric with no gathers. Finally, I snipped off the ties, stitched the center closed and added a vintage button.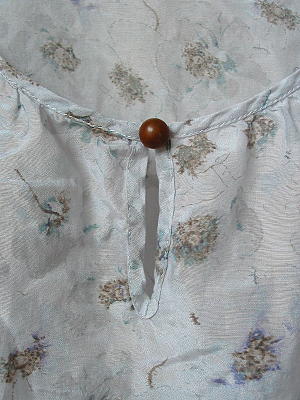 I like the shape of peasant style blouses, but I'm not a big fan of all of the frilly stuff. This turned out just perfect for me. Plus, I totally love that button!
refashion: Shirt 75 cents from a garage sale. Vintage button from my stash.