I found some cute shirts at a garage sale this morning. I've already refashioned two, but it was too dark to take the second "after" photo. Here's the first one.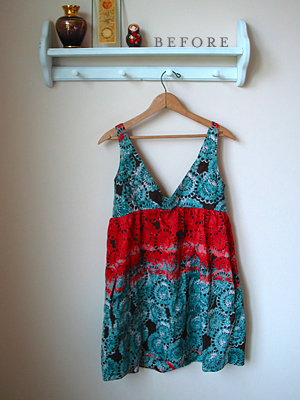 The top portion was a little tight and the bottom was big enough to be a skirt. Ha! A skirt! I cut off the top and sewed a casing for the elastic. It even already had pockets!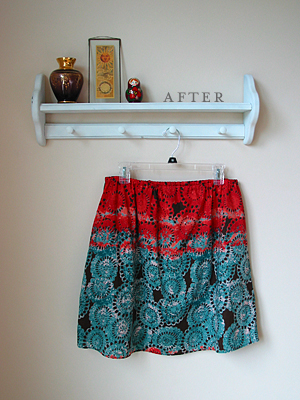 It hits just above the knee, which is about as high as I go these days. The fabric is lightweight and it's going to be a nice, cool skirt for the hot days of August.
refashion: Shirt 50 cents from a garage sale. Elastic from my stash.