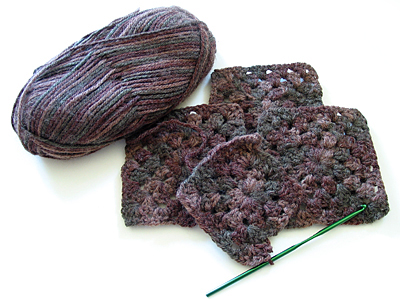 I needed a small, portable project for our trip to Kearney last weekend. In the past, my travel projects have mostly been socks. Now that my daughter is older, I prefer something that doesn't require so many needles and won't completely unravel if I throw it in my bag to chase her down.
I decided it was time to try my hand at granny squares and I think they're looking pretty good. I finished one in the car on the way out and one during the day. (That's the president of the local BMW Car Club holding my square over a Porsche. Isn't it great how the fiber arts bring us all together!)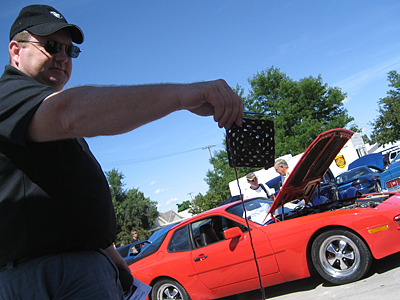 I'm planning to seam these together and make a scarf for myself. I'm really happy with the colors and the yarn is really soft.
stash: Yarn is Lion Brand Wool-Ease from a giant freecycle haul. Most of what I got that day has been given to knitting guild members to make squares for charity blankets. There were about five skeins of this colorway that I kept for myself. I'm not sure what I'll do with the rest of it yet. Maybe matching wrist warmers?