I was all excited to try out my new simplicity skirt pattern with two cute pillowcases I had thrifted, but I forgot to add in the ease to my measurements. Bugger! That's what I get for cutting fabric too late at night. I'm already ripping out the seams to make something else. Here is the too small front.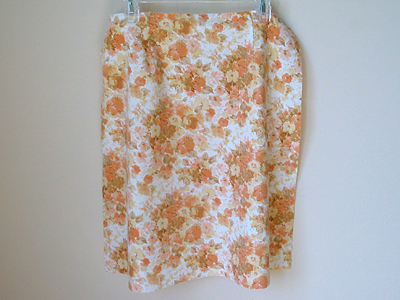 I tried the pattern again with the proper measurements and it fits much better. I didn't want to sacrifice anymore fabric until I got it right, so I made this version out of a cotton sheet. It's a little sheer, though. Not sure if I'll be wearing it outside of the house.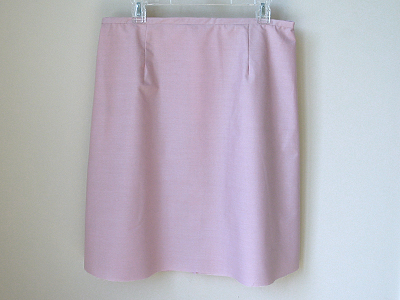 I'm planning to try the version without darts next. Hopefully the third time will be a charm!
refashion + recycle: pillowcases from church sale, sheet from tote of garage sale fabric, thrifted zippers in both