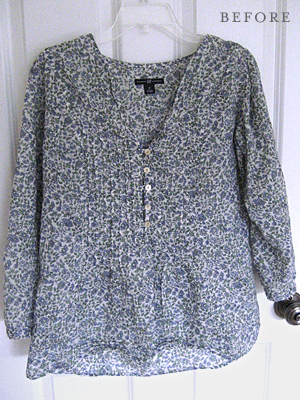 Not sure if this qualifies as a refashion or if it is more of an alteration. Do I need a new category?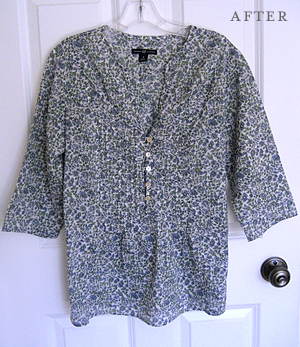 Originally, I thought I'd take it in at the waist, but the front has a bunch of tiny little pleats. I was worried they might look funny if I altered the sides.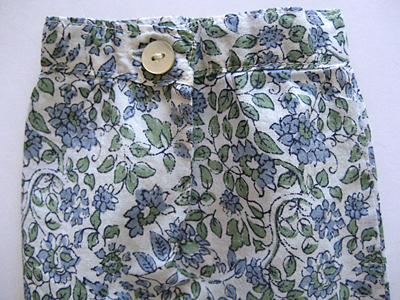 Instead, I just cut off the cuffs, which were too tight when buttoned. I used my rolled hemmer foot to finish the new edge. It worked great!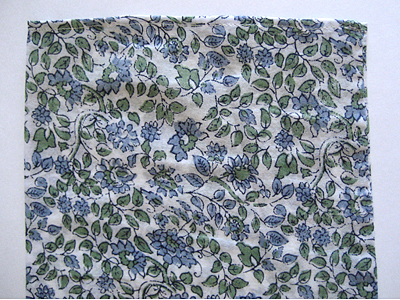 I never thought I'd be a fan of 3/4 sleeves, but I seem to keep making them, don't I? I love the way this shirt looks and fits now.
refashion: Shirt was $2 a neighbor's garage sale. I wasn't planning on buying anything that day, but I couldn't resist the little blue flowers.