I can't tell you how hard it was to get a picture of this scarf. My family watched as I walked from room to room trying to capture the leaves. I started this scarf on retreat last weekend. It's my first lace project and I love it. Tonight we're going to see the Saltdogs at Haymarket Park and I'll be taking this as my stadium knitting. Isn't it pretty?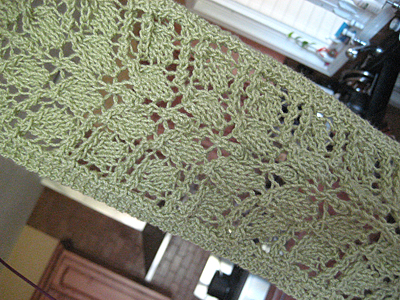 You can find more pretty things over at Kirsty's blog. Take a pic and play along!
details: Pattern is Branching Out from Knitty. Yarn is Red Heart Luster Sheen. Yes, really.