You may have noticed a theme around here. I love to give gifts that will get used. I have a set of mixing bowls we received as a wedding gift that I use all the time. Whenever I get them out, I always think about our special day. So, when I was brainstorming ideas for wedding and anniversary gifts, I thought tea towels get used everyday! I made these with linen and they feel wonderful. I also added some details to match both couples' kitchen colors.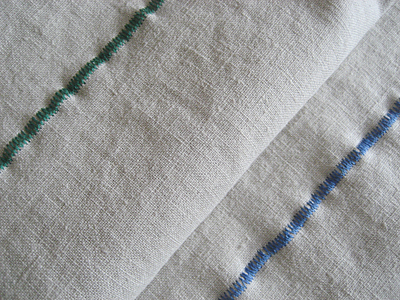 I had planned to embroider their last initial on the towels, but everything I tried just didn't work: cross stitch, back stitch, running stitch. I decided that maybe less was more, so I left the initials off.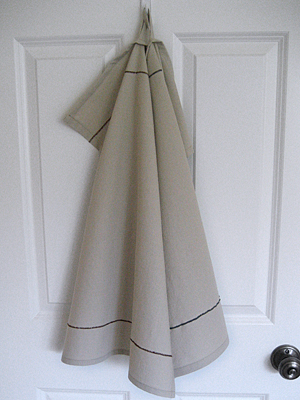 inspiration: The pattern for these is in one of my new favorite books, Linen, Wool, Cotton. The linen fabric is a blend and the review on Joann's website sounded perfect for tea towels. Thread was from my stash.