A few weeks ago, I went through and did a massive declutter of my fabric stash. I'm so glad that I did. I know exactly what I have and what I need. When Christy mentioned that she had 18 (!) boxes of free fabric to giveaway, it was easy for me to stay focused when going through all of them.
Swapping fabric with friends is a great way to enhance your stash without buying new. I was surprised how much I found knowing that my crafty friends had already sorted through everything a few days before. Everyone has different tastes and projects on the brain. Here's what came home with me:
These will resurface in tote bags and clothes for Bella and me.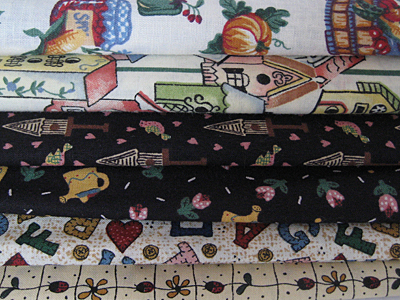 Most likely these will show up in tote bags or maybe some aprons.
I'm planning pj bottoms for Bella and me.
The smaller pieces will be for blankets.
I see a faux Burberry scarf in that top piece!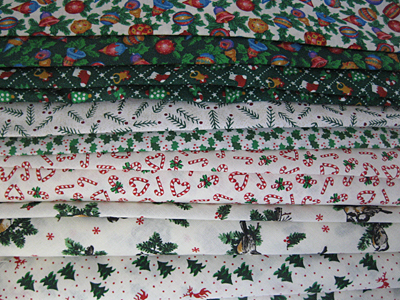 Look for re-usable gift bags next holiday season!
I think I was pretty restrained for the most part, except for bringing home the entire box of flannel. What can I say? I love flannel. I even wear it in the summertime (I'm always cold!).
I'm going to have to destash again to make room for all of this. When I'm finished, I'll have some fabric to share!