Yes, baby Bela. I talked about this project before. This one was actually for Liz. He's a thank you gift for all the sewing help she has given me over the past year. If you read her blog, you've probably already seen him.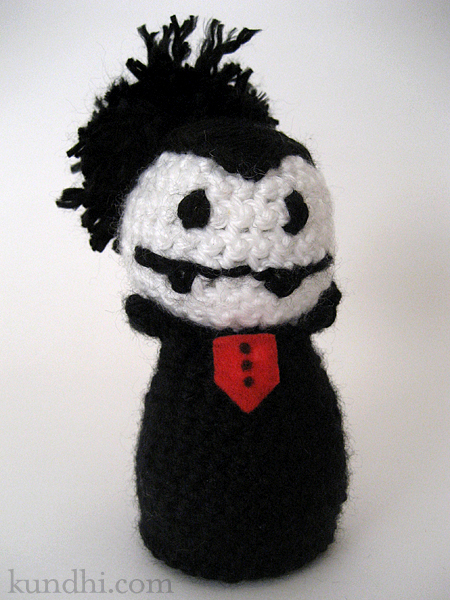 For the yarnies, here are the stats: This was my first crochet project. I used Red Heart Soft Yarn. Probably not a great choice for my first project. It's kind of splitty. Starting with black was also not such a good idea. I think I did four bases before I finally got one I liked. (The others became cat toys. Chloe isn't picky when it comes to cat toys.)
The finished Bela was about two inches bigger than the pattern was written. I had to use a pretty large crochet hook to navigate the stitches in the black yarn. I'm definitely going to make more, but I am going try an easier yarn next time.
Did you make something yourself this week? Post it here!