T has been riding his bike to work the past few weeks. He needed something to keep his pants from getting caught in the chain. I offered to make him something out my scrap fabric.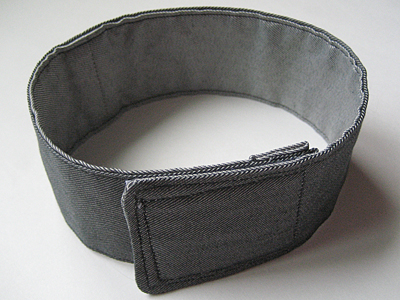 We measured twice, with his pants on. Somehow the first one turned out too small and the second one too big. Hopefully, this one will be just right. Once I get the measurements down, I'm going to make a second one for him. I might also write up a tutorial, although it's pretty straight forward. I used a cotton fabric that looks like denim, but is lighter in weight (and hopefully cooler, too!). I also used some fusible interfacing and velcro.
Did you make something yourself this week? Post it here.