I've been making bruschetta out of my old bread. When it gets too dry, I toast slices until they are crispy and spoon on some tomato and basil topping. Instead of rubbing garlic and oil on the bread, I added them to the topping.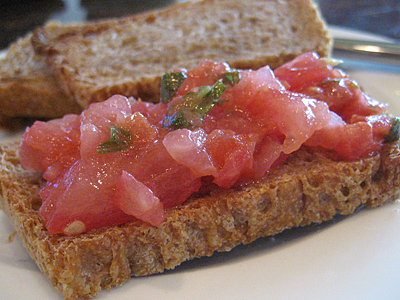 Bruschetta Tomato Basil Topping
2 tomatoes, deseeded
12 (or more) fresh basil leaves
1/4 t garlic powder
1/4 t kosher salt
1 T olive oil
Whiz everything together in a food processor. Spoon onto bruschetta. Enjoy!